We have heard a lot about the Climate Crisis, Environmental and Social Responsibility and Green issues in general. This year the BCC has been very active in promoting discussion on these topics.
It has indeed been a momentous year, with the effects of climate change being seen around the globe. And it seems that our politicians are beginning to wake up to the need for action with an agreement at the Conference of the Parties (COP) 26th Annual Summit in Glasgow.
Yet one major element remains unanswered: What will you change , if anything, in the light of what you have seen and heard?
The BCC People and Leadership Group is pleased to announce its final event for this year titled: "Self Leadership - From Thought to Action." This will take place on 01 December from 08.30 - 10.00 at Silversquare, 21 Rue Glesener L-1631, Luxembourg.
This is a return to the venue of many fun and informative BCC P&L workshops before Covid kept us in our homes.
Join us for breakfast and to consider the various influences which aim to change our behaviours. Which, if any, really work? If you have managed to make a lifestyle change for the benefit of the planet, will you really be able to sustain it?
SPEAKERS
Claudia Neumeister - will give examples of what is happening in the world and offer her views on the perils and dangers of doing nothing.
Jill Saville - "The Leadership Woman" - will suggest that you can change your ways by becoming a good ancestor - for the beneficial results it will bring for future generations.
Donald Venkatapen - Managing Partner, Wagener Legal, will propose that enforcement can bring about change, by making it simply uneconomic or unlawful not to adjust your habits and behaviours - and why we all need support to change.
Keith Amoss - Career Coach, will facilitate the event and pull together the various views to see if there is consensus on what behaviours we alll need to modify. How can we move from thinking about change to leading ourselves into action?
The British Chamber wishes to thank Spuerkeess for generously sponsoring this event and to Silversquare for hosting in its premises.
We will begin at 08.30 with registration, networking and refreshments. The session begins at 9.00 and is scheduled to end at 10.00.
The cost of attending this event is: Sustaining Members: FREE; Business & Individual Members: €10 and Non-Members: €20.
PARKING: Parking Nobilis, Parking Neipperg or Gare Centrale Parking.
PLEASE NOTE CANCELLATIONS MUST BE RECEIVED IN WRITING NO LATER THAN 12:00 NOON ON MONDAY 29 NOVEMBER 2021. WHERE NO WRITTEN CANCELLATION IS RECEIVED, WE WILL REGRETTABLY HAVE TO INVOICE YOU FOR THE COST OF THE EVENT.
Looking forward to seeing you there.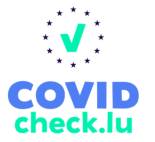 PLEASE NOTE: the event will take place under the covid-check regime and only members with valid vaccination certificates or a valid negative test result can attend.
Valid documents:
• a Recovery Certificate with QR Code
• a Vaccination Certificate with QR Code
• a PCR Test no older than 72 hours or a Certified Antigen Test no older than 48 hours with QR Code issued by a recognized person from the Health Ministry.