The British Chamber of Commerce is pleased to invite you to our annual Leadership Forum: "Beyond Here Be Dragons: Charting Unknown Waters," which will take place online from 19-23 October 2020. Please see below for more information on speakers and scheduling.
Register once now for access to up to five exciting events!
Schedule
PLEASE NOTE CHANGE OF TIMING FOR THURSDAY 22 OCTOBER WITH MINISTER PAULETTE LENERT NOW 19:00
Date

19 Oct

20 Oct

21 Oct

22 Oct

23 Oct

Morning

11:00-12:00

SIMON

ANHOLT

11:00-12:00

BORIS

DIEKMANN

11:00-12:00

MARGARET

HEFFERNAN

Afternoon

14:30-15:30

MARCUS MUELLER

Evening

19:00-20:00

PAULETTE LENERT
What if Covid-19 is here to stay? Has it changed our view of what is important? How can leaders prepare their organisations when forecasting is limited? What needs to change in the world of work?
We are very excited to present a line-up of speakers which includes those whose TED talks and books have reached millions of people across the globe. And you will be able to ask them questions!
Speakers:

- Minister Paulette Lenert: Following the legislative elections of 14 October 2018, Paulette Lenert joined the government as Minister for Development Cooperation and Humanitarian Affairs and as Minister for Consumer Protection on 5 December 2018 in the coalition government formed by the Democratic Party (DP), the Luxembourg Socialist Workers' Party (LSAP) and the Green Party (déi gréng). On 4 February 2020, following the resignation of Étienne Schneider, Paulette Lenert was appointed Minister of Health as well as Minister Delegate of Social Security while keeping the Consumer Protection portfolio.

- Simon Anholt, Founder & Publisher, Good Country Index, is recognised as the world's leading authority on national image. He has advised Presidents, Prime Ministers and Governments on how to engage more imaginatively and effectively with the international community. On 11 August, he published his latest book, "The Good Country Equation".

- Margaret Heffernan, Professor of Practice at the University of Bath UK, is a TED speaker and author of five books that explore business and effective leadership. All of her work challenges accepted wisdom about good lives and good work and her book, Wilful Blindness, was named one of the most important business books of the decade by the Financial Times. Her latest book "Unchartered: How to Map the Future" addresses the fundamental unpredictability of life and asks how we can find in ourselves the freedom and imagination to create the futures we want.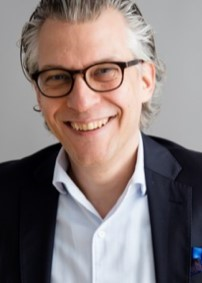 - Boris Diekmann, Executive Coach, has over 15 years of professional experience in leadership development, culture shaping, organisational development and coaching. As a consultant, facilitator and coach, he has supported senior leaders in organisations such as Rolls Royce, NATO, Nomad Foods, Hertz and British Telecom. His recent book "Chief Energy Officer" explores how human effectiveness is ultimatley a function of human energy, reflected in our 'state of heart'.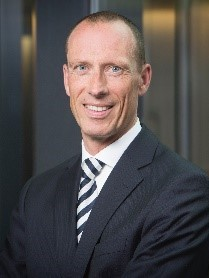 - Marcus B. Mueller, Professor, Sacred heart University, is the founder of the "ABC Vitamins" approach to individual and organizational engagement, performance and well-being. This formed the basis of his pioneering work in calculating an ROI on investing in people. His research has been widely published in academic journals, book chapters and magazine articles, in particular his 2019 publication "Show me the money: Toward an economic model for a cost-benefit analysis of employee engagement interventions".
The Covid-19 pandemic has challenged us on so many levels as individuals, as leaders, as organisations, as cities and countries. During the Leadership Forum, you will gain insights from leading thinkers in their respective fields. Over five days, our speakers will examine the situation from various angles, highlight the specific challenges we face and show us how we can find new ways to operate in unchartered waters.
We would like to invite you to take advantage of invaluable insights from these fascinating and knowledgeable speakers. (Registration will also give you access to the recordings of the presentations, if your time zone makes live viewing impossible.)
The Leadership Forum is one of the flagship events of the BCC for Luxembourg. Every year, we aim to have conversations about topics that are currently challenging business leaders - and 2020 has turned into a year like no other. Covid-19 has forced us to think differently when designing this event as we quickly saw that we would need to be virtual. However, we also realised that this gave us an opportunity to think wider than Luxembourg to find speakers. Access to the internet was our only limitation.
Come and join us online at the BCC Leadership Forum from 19 – 23 October to hear inspiring speakers give their views and join in the conversations.
The British Chamber wishes to thank Alter Domus and Luxdates for their generosity in sponsoring this event.
The cost of attending this event is: BCC Members, Guests & Press: FREE; Global Business Network/BCC UK Chamber Members: FREE: Students: FREE and Non-Members: €50
We look forward to seeing you online!
PLEASE NOTE CANCELLATIONS MUST BE RECEIVED IN WRITING NO LATER THAN 12:00 NOON ON THURSDAY 15 OCTOBER 2020. WHERE NO WRITTEN CANCELLATION IS RECEIVED WE WILL REGRETTABLY HAVE TO INVOICE YOU FOR THE COST OF THE EVENT.