BCC Leadership Forum 2021: Virtual Events
The UK will host the 26th UN Climate Change Conference of the Parties (COP26) in Glasgow on 31 October – 12 November 2021. In the run up to COP 26, the British Chamber of Commerce is pleased to invite you to this year's Leadership Forum on the topic of "Building a Sustainable Future" which will take place from 07-13 October 2021 and is FREE of charge.
Join us for a week of thought-provoking events starting with 4 virtual sessions on October 7, 8, 11 & 12, with insights from the BCC Tax, Business & Innovation, Financial Services and Legal groups.
The final (in-person) event facilitated by the People & Leadership group takes place on Wednesday 13 October at 18:00. Please find information for this event HERE
How will global warming affect you?
Did you know that global warming is predicted to rise by 1.5°C between 2030 and 2052? Did you know that an increase of 2.0°C is not unlikely? And did you know that with every fraction of a degree increase, the climate-related risks to health, livelihoods, food security, water supply, human security, and economic growth will grow exponentially? It is a problem that concerns us all, regardless of where we live. How old will you be in 2030? How old will your children or grandchildren be? How many years of safe and comfortable living might you and your families still have ahead of you, and at what point might nature, and with it, human society, break down and collapse?
Understanding climate change and its impact
Reports by reputable organisations such as the Climate Crisis Advisory Group or the United Nations Intergovernmental Panel on Climate Change urgently show how we have a duty to ourselves and future generations to educate ourselves on the science and develop solutions. Countries, companies and individuals must act more decisively and implement changes with immediate effect.
Learn about sustainability in business
The UK will host the 26th UN Climate Change Conference of the Parties (COP26) in Glasgow on 31 October – 12 November 2021. In the run up to COP 26, the BCC is shining a spotlight on the many aspects of sustainability during our 2021 Leadership Forum week.
Join us for a week of thought-provoking online events and get active in the debate! Expect enlightening insights from the BCC working groups: Tax, Business & Innovation, Financial Services, Legal, leading up to the final in-person event (Covid-19 restrictions permiting) brought to you by the BCC's People & Leadership group.
Register once now for access to four exciting virtual events!
Register HERE for the final (in-person) event on 13 October.
SCHEDULE
Thursday, 07.10.2021 - 12:30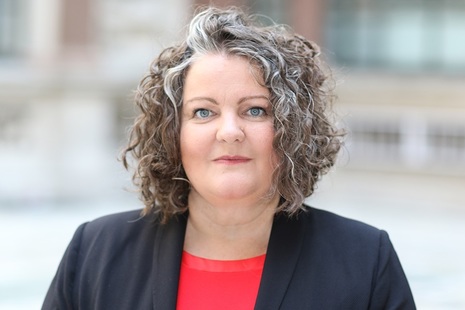 "Impact of ESG on Business Taxation" with a special introduction by the British Ambassador to Luxembourg, H.E. Fleur Thomas
Society is increasingly demanding that business acts as a force for good. Tax plays a key role in the achievement of the Environmental, Social and Governance (ESG) goals.
Climate change is the defining issue of our time. Government policies, customer-, employee- and consumer-demands, investor pressure and technology are all converging to drive decarbonisation. Environmental taxation is an effective policy tool used by the EU and governments to gear behaviours (e.g. carbon taxation). This places climate response and the road to net-zero at the core of business strategy. Tax has also a social dimension that can be demonstrated by businesses through the impact of the total taxes they pay. Increasingly, corporate tax has become a leading governance consideration, specifically tax governance and control framework for fulfilling tax obligations, as well as corporate income tax responsibility and disclosure targeting aggressive tax strategies, notably through the future EU public country-by-country reporting.
Join guest speakers Gregory Jullien & Joao Alemeida of Deloitte Luxembourg in this BCC LIVE event where you will be updated on:
• Keeping track of ESG related tax measures
• Key tax considerations related to ESG for companies
• How to integrate tax into the ESG corporate strategy
The BCC would like to thank Deloitte Luxembourg for generously co-organising this event.
Friday 08.10.2021 - 12:30
"Walking the Talk: Are financial services meeting their sustainability goals?"
ESG and sustainability have been hot topics in the financial services world for a while. But how are we doing? How are we driving those policy and strategy changes required both internally and for our clients. Including representatives from banking, insurance, and asset management, our panel will expand on their approaches and consider whether we are truly performing as well as we think we are.
Our panel will include Antonis Anastasiou, Managing Director of the Alter Domus Management Company and member of the ESG Committee and Caroline Haas, Head of Climate and ESG Capital Markets at NatWest Markets.
Monday, 11.10.2021 - 12:30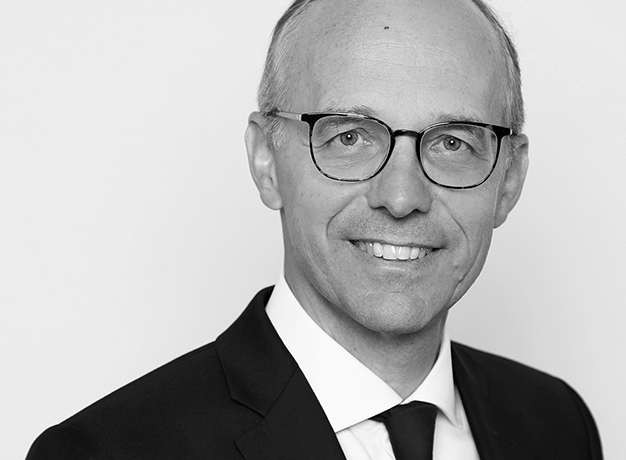 "Luxembourg – A guiding force in sustainable strategies – with Luc Frieden"
The Luxembourg Chamber of Commerce is leading the way by actively encouraging its members to implement and respect sustainable strategies. Having recently published their Ten Commandments for Sustainable Strategy, the Chamber has outlined its guiding principles on ESG, responsible investment, the circular economy and human rights.
Join Natalie Gerhardstein, journalist, Delano, in conversation with Luc Frieden, Chairman of the Luxembourg Chamber of Commerce, on the Chamber's Ten Commandments and the contribution by the Luxembourg business community in support of sustainability.
Tuesday, 12.10.2021, 12:30
"ESG for a better tomorrow - but what does it mean today?"
Featuring representatives of different sectors, this panel discussion coordinated by the BCC's Legal group will provide in-depth perspectives on the actual implementation of ESG key principles in daily business activities. This hot topic will be approached from different angles and illuminated by a wide range of operational insights.
Speakers include Nadia Humphreys (Bloomberg) and the event will be moderated by Cathrine Foldberg-Moller (Simmons & Simmons). Further speakers to be confirmed.
Register once now for access to four exciting virtual events!
Register HERE for the final (in-person) event on 13 October.
The British Chamber wishes to thank Alter Domus for their generosity in sponsoring this event.