The partners of BONN & SCHMITT are pleased to announce the arrival on 16th August of a new partner, Dr Marcel BARTNIK.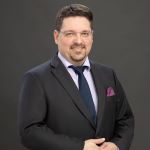 Dr BARTNIK possesses significant experience and has been advising clients, in the field of Luxembourg investment funds law for more than 15 years. He assists an international clientele in the structuring and establishment of regulated or unregulated investment funds and provides legal advice on any regulatory issues concerning AIFMs and other service providers. He will co-lead the investment fund department of the firm.
Prior to joining BONN & SCHMITT, Dr BARTNIK worked in several international and top-tier law firms in  Luxembourg.
His arrival strengthens the firm's expertise in the domain of investment funds, which is of fundamental importance to the Luxembourg financial sector.