The BCC's 30th anniversary celebrations continue. Time for #SURPRISE and #DRAMA. The BCC is happy to team up with the British & Irish Film Festival to invite our members to an exclusive event "Alfred Hitchcock, Actor and Performer" with CNA Director and film historian, Paul Lesch.
Join us for an Alfred Hitchcock evening on Wednedsay 21 September at the Cinémathèque, 17 Pl. du Théâtre, L-2613 Luxembourg at 19:00.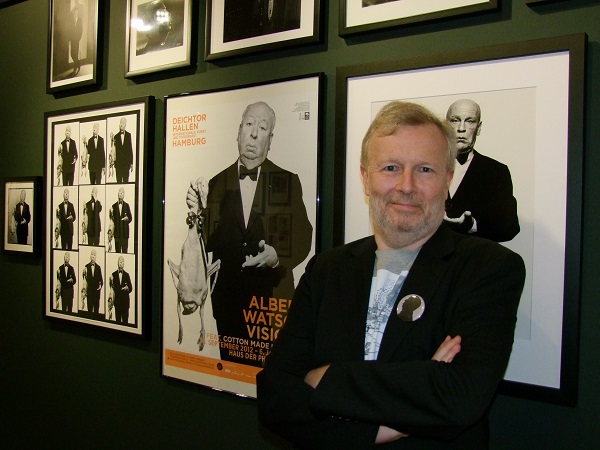 The presentation by Paul Lesch, whose private collection of Hitchcock memorabilia formed the basis of a fascinating exhibition at the Cercle Cité earlier this year, and whose enthralling book "Hitchcock. The Brand" was published this year too, will present a captivating insight into Alfred Hitchcock, the actor and performer.
- The 'Hitchcock brand', very efficiently developed by the famous filmmaker, was largely based on his skills as a performer. He 'acted' in his films, his trailers, his TV series, as well as in front of numerous photo cameras.
- The seminar will be illustrated by a large number of clips demonstrating Hitchock's visual presence in his films and in the media.
The presentation is scheduled to begin at 19:00. This will be followed by a reception for BCC members and their guests with the opportunity to meet your fellow Chamber Members and our guest speaker Paul Lesch.
The cost of attending this event is: BCC Members and guests, €25.
PLEASE NOTE CANCELLATIONS MUST BE RECEIVED IN WRITING NO LATER THAN 12:00 NOON ON MONDAY 19 SEPTEMBER 2022. WHERE NO WRITTEN CANCELLATION IS RECEIVED WE WILL REGRETTABLY HAVE TO INVOICE YOU FOR THE COST OF THE EVENT.