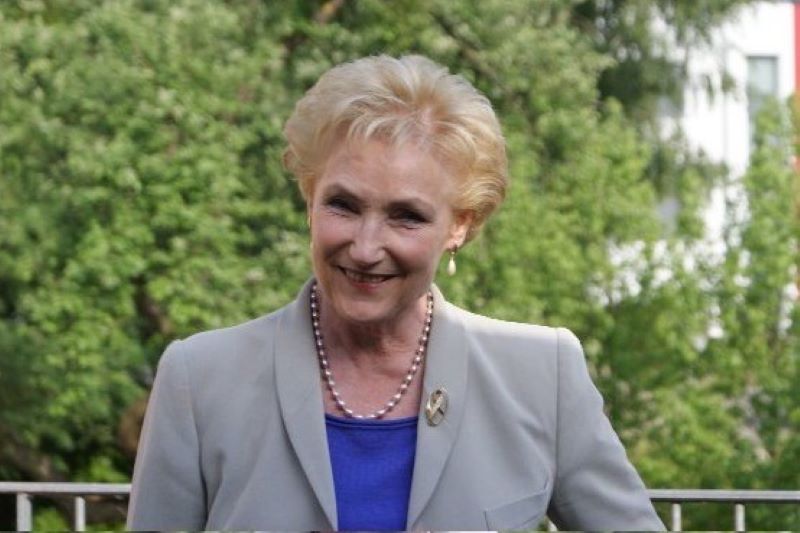 "Pearls of Wisdom: From one generation to another"
What does it take to be the first female Minister in a dominantly male environment?
What does it take to be heard and break-through?
The BCC People and Leadership Group in partnership with The NETWORK are pleased to invite you to the first event of 2023 in celebration of International Women's Day.
Join us on Wednesday 08 March 2023 at 18:00 at ATOZ Luxembourg, as we welcome our special guest speaker, Erna Hennicot-Schoepges, to share her insights and experiences.
Erna Hennicot-Schoepges is a Luxembourgish politician and was the first female minister where she served as the Minister for Culture, Higher Education, and Research. She has had a long and distinguished career in Luxembourgish politics and has served in various high-level positions in the government. She is known for her strong commitment to promoting equality, diversity, and education in Luxembourg and beyond and has set specific marks in the Luxembourg culture by being the woman behind both the Philharmonie and the University of Luxembourg.
To give a spark to her impressive career and personality, Erna Hennicot-Schoepges is also a successful musician and the author of numerous books on topics ranging from European politics, human rights, religion, and education.
Curious to get to know her pearls of wisdom and how she reached the stars in Luxembourg politics, while also pursuing her musical career, being a mother and wife?
Mark your calendars and register today for this exciting event at Atoz, Luxembourg.
The British Chamber wishes to thank ATOZ and VENKATAPEN Boutique Lawyers for their generosity in sponsoring this event and to thank Languages.lu for their generosity in donating prizes for an informal raffle for participants joining the event.
The evening will begin at 18:00 with registration. The interview is scheduled to begin at 18:30. To close the evening drinks and nibbles will be provided and, as always, the opportunity to meet and discuss with your fellow Chamber Members and guests.
The cost of attending this event is: Sustaining Members: FREE; Business, Startup, Individual Members, Young BCC & The NETWORK Members: €10 and Non-Members: €20.
PLEASE NOTE CANCELLATIONS MUST BE RECEIVED IN WRITING NO LATER THAN 12:00 NOON ON FRIDAY 06 MARCH 2023. WHERE NO WRITTEN CANCELLATION IS RECEIVED, WE WILL REGRETTABLY HAVE TO INVOICE YOU FOR THE COST OF THE EVENT.
We look forward to seeing you there!
Parking: some parking is available on the street "Heienhaff" from 18:00, otherwise please note the parking places indicated in the map below.