In at the Deep End! – How Paule Kremer, with swimming as her 'weakest event', swam almost 60km

The BCC People and Leadership Group is pleased to announce its first event of 2022, entitled: "In at the Deep End – How one woman swam 60km!" This will take place on International Women's Day on Tuesday 08 March 2022 at 18:00 at Ginkgo Centre: The City, 14-16, Avenue Pasteur, L-2310 Limpertsberg.
There are many events around the world celebrating International Women's Day so why not end the day with listening to an inspiring story?
We all need to develop a mental strength for when we face challenges, planned or unplanned. If you were alone with your thoughts for hours at a time, how would you stay positive? Is there a way to get into a 'flow' state for all of us? What would keep you going to the end?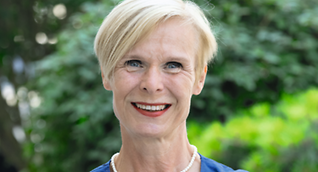 Claudia Neumeister (BCC and Luxdates) will be interviewing an inspiring athlete, Paule Kremer, to understand how someone who 'wouldn't call herself a swimmer', prepared herself for a 14-hour swim across the English Channel! How did she prepare herself mentally, especially when the start kept being delayed?
Paule Kremer is an English Teacher in Luxembourg by day and has competed in Triathlon and Duathlon events in the past years. She was 29 years old when she became the first Luxembourg woman to swim the English Channel, in 2017.
The British Chamber wishes to thank Concept Factory and MyOwnTaxPractice for generously sponsoring the event and to Ginkgo for generously hosting in its premises.
The evening will begin at 18:00 with registration. The interview is scheduled to begin at 18:15. To close the evening drinks and nibbles will be provided and, as always, the opportunity to meet and discuss with your fellow Chamber Members and guests.
The cost of attending this event is: Sustaining Members: FREE; Business & Individual Members: €10 and Non-Members: €20.
Please Note: This event will take place under the CovidCheck 3G regime and all members must present either a valid vaccination certificate or a valid recovery certificate or a valid certified test result. No on-site tests will take place.
PLEASE NOTE CANCELLATIONS MUST BE RECEIVED IN WRITING NO LATER THAN 12:00 NOON ON FRIDAY 04 MARCH 2022. WHERE NO WRITTEN CANCELLATION IS RECEIVED, WE WILL REGRETTABLY HAVE TO INVOICE YOU FOR THE COST OF THE EVENT.
We look forward to seeing you there!