BCC: Sustainability Today and Tomorrow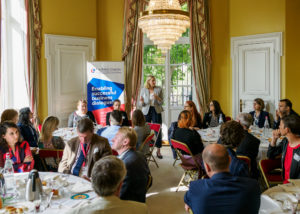 The BCC's newly established working group dedicated to Sustainability in Business held its first event at the British Ambassador's residence on Thursday morning.
In the presence of H.E. Ambassador Fleur Thomas, BCC members and guests discussed a wide range of ESG subjects related to People, Prosperity and Planet within the framework of the United Nations Sustainable Development Goals (SDGs).
These included many topic areas from the risk of greenwashing in the financial services industry, the importance of driving diversity and inclusion, to the role of regulations and governance, as well as Corporate Social Responsibility.
Providing information, connecting the different communities already addressing a wide variety of sustainability related needs, and educating the next generation were seen as further key areas of importance in driving sustainability forward.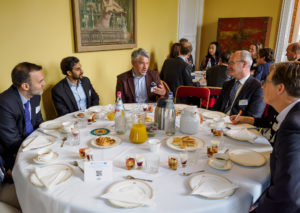 The BCC was thrilled to see so much engagement with the topic and looks forward to offering BCC members and other interested parties even more events around this important topic area.
Sarah Battey
All About Talent
Please see below links to the Gallery and news article.