Scientists, industry leaders and students discuss necessary climate change outcomes ahead of COP28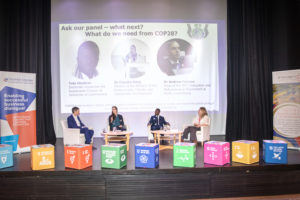 The BCC & St George's hosted an event: "COP28 Warm-Up" at St George's International School which brought together science, policy-makers, academic research, businesses and education to discuss hopes and cautions for progress at COP28 in December 2023.
Guest speaker Dr Andrew Ferrone, who leads Luxembourg's delegation on the Intergovernmental Panel on Climate Change (IPCC) and is the Head of the Meteorological Department at ASTA, presented the key findings of the IPPC's Sixth Assessment Report, which concludes that "there is a rapidly closing window of opportunity to limit global warming to 1.5°C to ensure a liveable and sustainable future for all". See below for the full article, related press articles and gallery.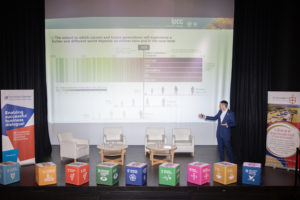 Related Article: Press Release_20231116_BCC and St Georges host COP28 Warm Up Event
Press Article: Delano & Chronicle.lu